Forex Trading
5 Online Forex Trading Tools You Need To Know About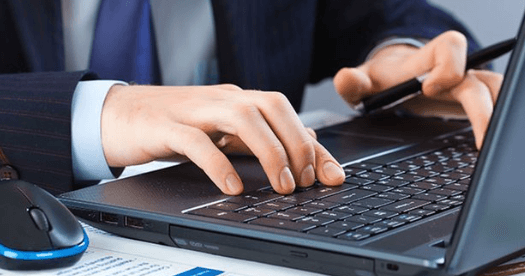 Online forex trading is a highly volatile and exciting market that can be quite rewarding for those willing to learn and grow. However, if you're new to the game, knowing where to start can be a bit overwhelming. With that in mind, we wanted to share with you some of the most important tools you need to know about. From indicators to platforms, these tools will help you make better decisions and find success in this rapidly growing market.
Types of online forex trading Tools
There are many different types of online forex trading tools available to traders. Below is a list of the most common and important ones you need to know about.
MetaTrader 4 is one of the most popular forex trading platforms on the market and for a good reason! It's user-friendly, comprehensive, and efficient. In addition, MT4 is free to download and use, so there's no reason not to try it out if you're interested in forex trading.

The main features of MT4 include the following:

-An intuitive user interface that makes it easy to trade;
-Comprehensive support for all types of instruments;
-High performance and reliability;
-Automatic real-time updating of prices.
If you want to start forex trading, MT4 is the platform you should use. However, other platforms are also available, so explore them all!
How to Use Forex Trading Tools
Forex trading is a fast-paced and high-risk investment activity. As such, it's important to use accurate and reliable tools to make informed decisions. Here are five online forex trading tools that you should know about:
1) Forex Trading Simulator: A forex trading simulator is a great tool for learning the basics of forex trading. It allows you to practice different strategies, learn about market conditions, and get feedback on your performance.
2) Forex news sources: One of the best ways to stay up-to-date on forex markets is to follow various news sources. This will allow you to track trends, identify potential market opportunities, and make better trading decisions.
3) Forex charting software can help you analyze price movements and predict future trends. It provides detailed information, such as indicators and moving averages, so you can make informed decisions about your trades.
4) Forex brokerages: Once you've learned the basics of forex trading, it's time to start looking for an appropriate forex brokerage. Brokers offer different features and services, so choosing one that suits your needs is important.
5) Forex forums: One of the best ways to get insider tips and learn from other traders is by visiting the forex forum. These communities allow users to share their insights and trade ideas with others.
Conclusion
If you're looking to invest in forex, then you'll need to be able to use some reliable trading tools. This article has outlined five of the most important ones for you. Using these tools will help you make informed and successful trades, so check them out if you're interested in investing in forex.